replaces Gúna Nua's annual fund-raiser Glunch this year.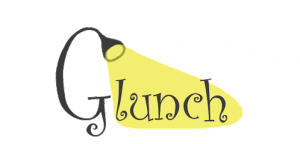 2020 is going to be a difficult year for Gúna Nua and its finances.  Which is why we want to ask you to consider supporting us by buying a table, a part table, or tickets for what we're calling, 'Imaginary' Glunch.  There'll be no need to dress up or to buy a raffle ticket and you won't have to stump up for a round! But you will be making a generous charitable donation to Gúna Nua.   The €1,000 / €500 / €250 you give could also be eligible for an extra 45% tax relief making your generous gift work even harder in support of Gúna Nua.
If you are in a position to help in this way, we would be unbelievably grateful. You can
make your donation using the button below using the suggested amounts or by selecting 'other amount' to donate what suits you:
For donations over €250 please complete FORM CHY3 for tax relief  and return to us at the address above or by email to info@gunanua.com –  CLICK HERE
Pay by Cheque:
Make cheques payable to Gúna Nua Limited and post to Gúna Nua Theatre, ABC Business Centre, 40 Drumcondra Road Lower, Dublin 9
Or Bank Transfer:
Gúna Nua Limited – address Arts and Business Campus, 40 Drumcondra Road Lower Dublin 9.
Bank: AIB, 7-12 Dame Street Dublin 2
Account Number 06511-035
Sort Code: 93-20-86
IBAN: IE83AIBK 93208606511035 (BIC: AIBKIE2D)