PAUL MEADE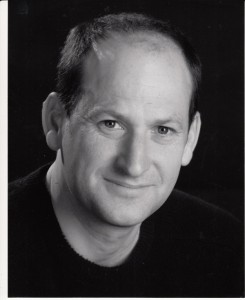 Paul Meade is a writer, director, actor and Artistic Director of Gúna Nua theatre. From Limerick, Paul trained at the Samuel Beckett Centre, Trinity College, and later received an M.A. in modern drama from U.C.D.
As a director Paul has directed the multi award-winning Pondling, The Goddess of Liberty, Little Gem and Scenes From a Water Cooler (co-directed with David Parnell) as well as The Unlucky Cabin Boy, Chicane, Taste, The Real Thing, Trousers, and Meltdown for Gúna Nua. He has also directed Hamlet and King Lear for Second Age, Percolate's Green Street at the Dublin Fringe Festival, David Mamet's The Shawl and Pauline Shanahan's Positive Dead People for Bewley's Café Theatre, and Gerry McCann's Shay's Story and Jennifer O'Dea's Aisling's Story for Focus Ireland.
Work as a writer includes Faith, Scenes From a Water Cooler, Skin Deep, Thesis, Trousers, and Meltdown all for Gúna Nua. In 2007 Paul wrote Mushroom for Storytellers Theatre Company, and was also awarded a play writing commission by the Irish Council for Bioethics. In 2010 he wrote Light Signals for Team Theatre Company. In 2011 he wrote Begotten Not Made, a commission from the Irish Council for Bioethics.  This play went on to win the Jim McNaughton/Tilestyle Bursary at the 2009 Business to Arts Awards and received a special mention at the Prix d'Italia.   Most recently, Paul wrote The Short Biography of Denis O'Rourke and Conference Call for RTÉ radio drama.
As an actor Paul has worked with companies all over Ireland and toured to the U.K., U.S.A. and Australia. Plays include: Hamlet, Dinner with Friends and Four Storeys for Gúna Nua; Licking the Marmalade Spoon also by David Parnell; Juno and the Paycock at the Abbey; Silverlands for Druid; Petty Sessions with Red Kettle; The Ash Fire for Pigsback; Grapes of Wrath for 7:84 Scotland; Hamlet, Romeo and Juliet, The Tempest, Someone Who'll Watch Over Me and more with Island; Romeo and Juliet, The Merchant of Venice and Macbeth with Second Age; Hard Times for Storytellers; Pygmalion for Smock Alley, God's Gift with Barrabas; The Glass Menagerie for Galloglass and Alone it Stands with Yew Tree Theatre.
Film and Television include: Alarm by Gerry Stembridge, Rebellion, Acceptable Risk, The Clinic and Whistleblower for RTE, The Tudors for BBC, Lassie for Classic Media Productions, Love is the Drug for RTE, Quando for Paradox Pictures, Making Ends Meet for Indie Films, Rebel Heart, BBC, On Home Ground for RTE.
GILL MCCAW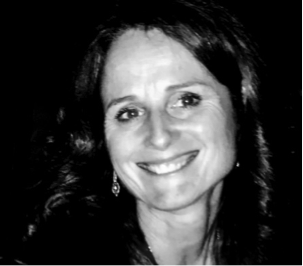 Gill McCaw is a theatre producer and writer.
2018 Gill was the commissioned writer of Lunatic There I go for Floating World Production's stage adaptation of Hanna Greally's autobiography Bird's Nest Soup. She was producer of the sold-out production which ran in January 2018 at the Civic Theatre with consultant director Aoife Spillane-Hinks.
2012. Producer and co-writer of the sold-out show Green Street, the site-specific show at Green Street Courthouse, directed by Paul Meade and which was staged during AbsolutFringe 2012.
2010 – 2012. Rehearsed readings of 3 plays: Donatella's Birthday – New Theatre, Flutter – Project Arts Centre, Rosita – Bewley's Café Theatre.
2009. Co-founder Percolate theatre – set up to provide development and opportunities for new writers.
1987-2001. Gill had a successful career in strategic marketing, working in both Hertz Europe and Sheraton Hotels, based in London.  She also founded and managed a SME in the health and wellness sector for four years, also in London.
Gill has four daughters aged from 16 to 24.