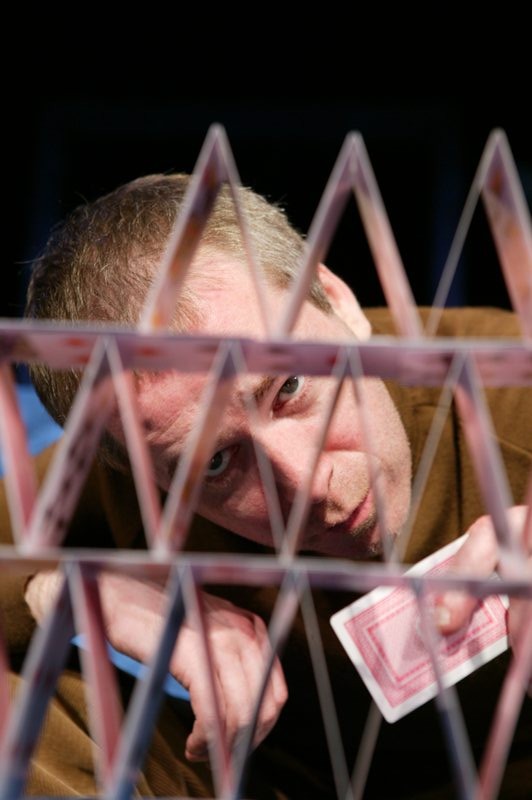 "… true love is what we are talking about here … a brilliant production … outstanding!' – The Irish Examiner.
Irish Premiere
Presented in association with Lane Productions at Andrew's Lane Theatre.
Generally considered one of Tom Stoppard's (Shakespeare in Love, Rozencrantz and Guildenstern are Dead), best works, The Real Thing is a comedy about love, commitment, emotional fidelity and intellectual integrity, high art and pop culture.
It tells the story of Henry, a successful playwright and his love affair with Annie, an actress. Head and heart, life and art come together in an exhilarating way as the play cuts between scenes from Henry's plays, Annie's roles and their life together. In The Real Thing, Stoppard combines his characteristically brilliant wordplay and wit with flashes of insight that illuminate the nature and the mystery of love, creating a multi-layered play that challenges the mind while searching out the innermost secrets of the heart.
Reviews:
"Paul Meade directs with a firm touch and keen awareness … finely tuned cast … an accomplished production." – Sunday Independent
"clever and innovative …pacy direction …is this the real thing? I think so!" – Sunday Tribune
Production Team
Directed by Paul Meade
Set Design by Chisato Yoshimi.
Lighting Design by Sinead McKenna
Costume Design by Leonie Prendergast
Sound Design by Paul McDonnell – One Productions
Production Manager Marie Tierney
Stage Manager Lorraine Connolly
ASM Liz Gerhardy
Operator/ASM Denise Pacquet
Produced by Alan Smyth
Cast
Iseult Golden
Amy Huberman
Enda Kilroy
Chris McHallem
Tadhg Murphy
David O'Meara
Morna Regan