Pondling On Tour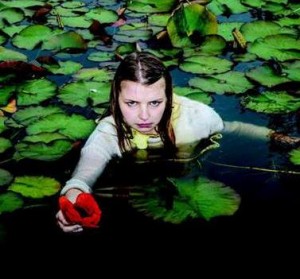 Gúna Nua in co-production with Ramblinman present Genevieve Hulme-Beaman's award-winning play 'Pondling' on tour this April.  Nominated for a Stewart Parker Award and winner of Best Female Performer at the Dublin Fringe Pondling is back to play 3 venues this April.  A story of LOVE, beauty, chicken-chasing, daisy chains, cat-killing, French singing, dress-wearing, en suite bathrooms and a day at the pond.
'A glittering gem of a show' – The Irish Times
'The imagination of a lonely little girl is a poignant thing – unless that lonely little girl is basically a psychotic.' **** – Irish Theatre Magazine
Smock Alley Theatre 31st March – 5th April
Mick Lally Theatre Galway 17th, 18th, 19th April
axis-Ballymun 24th-25th April
Hear the RTE radio drama of Pondling to get a taste of what's in store PondlingRadio
Faith Tour Ends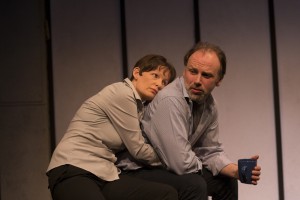 Our tour of Faith, by Paul Meade in association with Civic Theatre has now ended and you can check out the audience and critical reaction below.  Thank you to everyone involved and to the venues who hosted us.
See the trailer here: http://youtu.be/fFQmQCRXapE
Faith was devised in 2011 with Cathy Belton, Gerry McCann, Jennifer O'Dea and Michael Glenn Murphy, was commissioned by the Civic Theatre under the Artist in Residency scheme and received further script development support from Origin Theatre Company in New York City.