Wednesday 17th November to Saturday 20th November 8pm.
Belltable, Limerick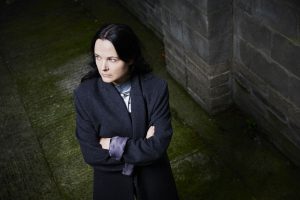 Sham, a young woman, returns home from her studies in England on the death of her father in a gangland shooting to find the home and community she once knew utterly changed.  A contemporary take on Hamlet, set in Limerick, SHAM conflates the mythical with the modern in the Ireland of today. Stark and wry in tone, SHAM places its central character in a world of tragedy, comedy and the supernatural. In leaving Limerick has Sham lost her place in the hierarchy of both business and family and which of her old friends can she now trust?
The story unfolds in the middle of a deprived urban estate where Sham becomes embroiled in the paranoid dynamics of her father's gang and vows revenge on his killer. This exciting new play finds poetry and music within a violent, secretive and sometimes amoral sub-culture.
SHAM is written by Paul Meade and directed by Amy Conroy, with a stellar cast of 6 performers including Karen McCartney (Fair City) , Andrea Irvine (Line of Duty, Red Rock) , Aidan Crowe (Bread Not Profits) , Karl Quinn (Bread not Profits) and Bláithín Mac Gabhann (Penance, Normal People).
SHAM will take place with both live and digital audiences and is designed to be a hybrid live/streamed event with digital technology used throughout the performance.
The production is also accompanied by a pre or post-show work pack for schools, to assist them in decoding the language of theatre and accessing the themes of the play in the classroom.
*Suitable for ages 15+  This production contains references to sex, violence, sexual violence, alcohol and drug use.
Cast:  (scroll down for full bios)
Karen McCartney  – (SHAM)
Bláithín Mac Gabhann (Phelia)
Andrea Irvine (Trudy)
Gary Murphy (Audie)
Karl Quinn (Ogie)
Aidan Crowe (Kid)
Directed by Amy Conroy 
Written by Paul Meade
Produced by Ella Daly 
Set and Costume Design by Irene Enguita
Lighting Design by Jay Kavanagh
Sound Design by Chris Somers
Video Design by Dominik Kosicki
Belltable, Limerick – click here for tickets:
Previews: Wednesday 17 November @ 8:00pm  | €16
Running from:  Thursday 18 November @ 8:00pm  | €18 – €16
Runs until: Saturday 20 November @ 8:00pm  | €18 – €16
Belltable Box Office – Tel: 061 953 400
Cast  Biographies
Karen McCartney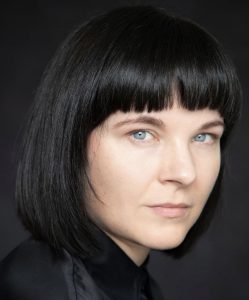 Karen was part of the first group to graduate from the BA in Acting course at The Lir Academy in 2014.
Since then she has gone on to work at Druid Theatre Company on DruidShakespeare (winner of 2015 Irish Times Theatre Award for Best Production) and Big Maggie, at The Gate Theatre on The Heiress and Jacques Brel is Alive and Well and Living in Paris. She was also part of the cast of Hostel 16 for the Dublin Fringe Festival and Signatories at The Olympia Theatre. She played Serena, a mermaid, in Futureproof as part of Cork's Midsummer Festival. She has worked with Rough Magic on the new musical The Train, on the SEEDS production of Mr Burns: A Post Electric Play, A Midsummer Night's Dream (winner of 2019 Irish Times Theatre Award for Best Ensemble), A Portrait of the Artist as a Young Man and Hecuba. Most recently she played Benvolio in Romeo and Juliet for The Mill Theatre, Cordelia/Fool in King Lear for Festival in a Van and She in Heart of a Dog for Dublin Theatre Festival.
Her film and television credits include Crone Wood (Black Lodge), Fair City (RTÉ), The Titans That Built America (History Channel USA) and a filmed version of Hecuba.
Bláithín Mac Gabhann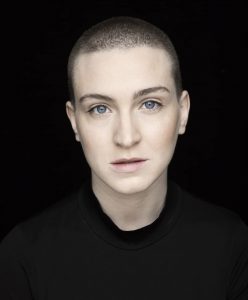 Bláithín most recently played the lead role "F" in Malaprop Theatre Company's WHERE SAT THE LOVERS directed by Claire O'Reilly at Project Arts Centre; the role of Mary (Masha) in Thomas Kilroy's THE SEAGULL (after Chekhov) directed by Garry Hynes for Druid Theatre Co., and the role of Karen Reid alongside Desmond Eastwood in the TV series HIDDEN ASSETS directed by Thaddeus O'Sullivan. 
Further credits include the role of the Outsider in THE WAY OUT directed by Suri Krishnamma as part of the Performance Live collaboration between the BBC, Arts Council England, and BAC; the role of Annie alongside Catherine Walker and Aidan McArdle in Nancy Harris' OUR NEW GIRL directed by Annabelle Comyn at the Gate Theatre, Dublin;  PENANCE directed by Maurice Sweeney for Channel 5; NORMAL PEOPLE directed by Lenny Abrahamson and Hettie Macdonald; and Dylan Coburn-Gray's Verity Bargate Award-winning play CITYSONG, directed by Caitriona McLaughlin for the Abbey Theatre, the Soho Theatre London, and the Galway International Arts Festival (2019).   Bláithín also played the role of Devlin alongside Eileen Walsh in a Women at RADA reading of LEOPOLDVILLE, directed by Tilly Vosburgh
Aidan Crowe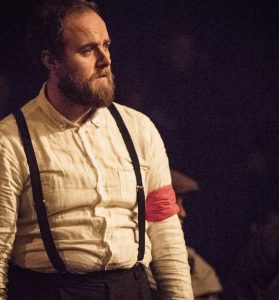 Aidan is a native of Limerick. He began acting at the age of 12 with Spotlight Stage School and after completing the two year programme with Limerick Youth Theatre, he moved to Wales where he studied Drama and Theatre Studies at The University Of Wales, Aberystwyth.
He has most recently appeared as, 'Billy Sheehan' in 'Bread Not Profits' by Mike Finn, directed by Terry O'Donovan, also for Gúna Nua,  'Bob' in 'Midsummer' directed by Eoghan Carrick in The Project Arts Centre,  ' Henry' in the US/Spanish tour 'The Bockety World of Henry and Bucket' ,  'Jacko' in 'Click' by Michael Collier in The Civic Theatre, Tallaght, as part of the ensemble in The Abbey Theatre production 'King Lear', Vanner (Sidhe Film/Tree Light Pictures) which was an official selection for the Chicago Irish Film Festival, and My Passenger( Light Leak Films) which was an official selection for the Belfast Film Festival.
Andrea Irvine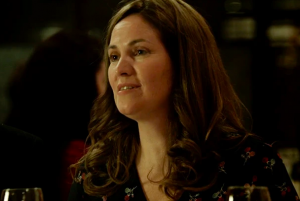 Andrea most recently appeared on screens as Mairéad McDaid in David Ireland's play SADIE, made by the Lyric Theatre Belfast & Field Day for broadcast on the BBC.
Most recent screen credits include the role of Róisín Hastings opposite Adrian Dunbar in LINE OF DUTY for the BBC; the lead role of Angela Tyrrell in three series of RED ROCK for Element Pictures; and the feature films BOYS FROM COUNTY HELL directed by Chris Baugh, and END OF SENTENCE directed by Elfar Edelsteins.
Her extensive stage work includes (most recently) David Ireland's CYPRUS AVENUE directed by Vicky Featherstone for the Royal Court and the Abbey Theatre; THE GREAT HUNGER directed by Conall Morrison for the Abbey Theatre, a site specific production; and SIVE directed by Garry Hynes for Druid Theatre Co.
Gary Murphy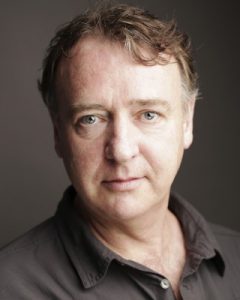 Gary was most recently cast in "HOLDING" directed by Kathy Burke for Port Pictures. He will appear later this year in "Christmas at the Castle" directed by Stefan Scaini for Hallmark. 
Recent stage credits include "Before Monsters Were Made" (Oak Productions), "God bless the child" (PT Productions) and Dancing at Lughnasa (Everyman Palace). 
Previous theatre credits include THE DEATH OF HARRY LEON, MACBETH, RICHARD III and AMADEUS (Ouroboros), THE BETRAYAL (Gate Theatre), LA RONDE, THE LOVER, LADIES DAY and THE SCHOOL FOR WIVES (Granary), BANSHEE MAKERS, HATCH 22, THE TRAIL OF JESUS, THE TEMPEST (Corcadorca), TO KILL A MOCKING BIRD (Everyman Palace), SIVE, MOONSHINE, TEA & SEX & SHAKESPEARE, SHARON'S GRAVE (Brown Penny), CRYSTAL, WINTER, THE SYSTEM PARTS I & II (Project Arts Centre) and GARGARIN WAY (Island). 
Film & television credits include AS LUCK WOULD HAVE IT, THE YOUNG OFFENDERS 2, THE VOTING AGE, AN KLONDIKE, VIKINGS, MOONE BOY, A DANGEROUS FORTUNE, LOVING MISS HATTO, DAMAGE, THE DAISY CHAIN, RIPPER STREET, 1916 SEACHTAR DEARMADTA, THE GERMAN, THE TAKE, THE TIGER'S TALE, WHISTLEBLOWER, FAIR CITY, PROOF, THE TUDORS, and LOVE/HATE. 
Karl Quinn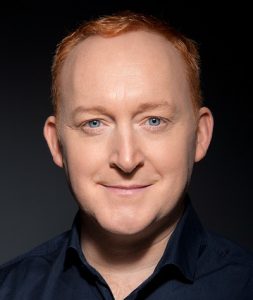 A graduate of Theatre Studies (TCD) and Post Graduate diploma in Arts and Learning (NCI) Karl Quinn is a Dublin based Theatre Maker with over twenty-five years experience creating work nationally and internationally. 
Recently Karl finished shooting Holding, an ITV series based on Graham Norton's book, directed by Kathy Burke,  and with Performance Corporation, Emperor101, a ground-breaking crossover between theatre and VR for Dublin Theater Festival. International work includes: Washington DC (USA), Yukon and Vancouver (Canada), with The Performance Corporation; Bucharest (Romania), Sofia (Bulgaria) and Wales (UK) with Carpet Theatre; London (UK) with Tall Tales and The Bush Theatre; Edinburgh (UK) with Yew Tree; Glasgow (UK) and Pori (Finland) with Painter's Radio, Pori (Finland) with Inis Theatre.
In Ireland Karl has worked as an: Actor (Fidget Feet, The Performance Corporation, Abbey Theatre, Rough Magic, Ark Theatre, Second Age, Broken Talkers, Gúna Nua, Carpet Theatre); Director (Crude Mechanicals, The Ould Fella, Trolly); Writer (Connected, Crude Mechanicals, Trolly); Devising (Aeneid, The Flood, Pigeon); Writer: Connected, Crude Mechanicals, Trolly. Drama Facilitator (Abbey Theatre); Voice Over (RTE continuity, including Irish Language links). Karl is a Creative Associate on the Arts Council's Creative Schools team.
Karl has been nominated for The Irish Times Theatre Awards, Dublin Fringe Awards, Off West End Awards, Bewley's Little Gem Awards.
For more information regarding Gúna Nua productions,  please follow our social media pages! 
We would like to express our sincere gratitude towards our patrons and supporters, including the Arts Council, Limerick Culture and Arts Office, Belltable and Lime Tree Theatres, Axis Ballymun, Project Arts Centre and Dublin City Council.